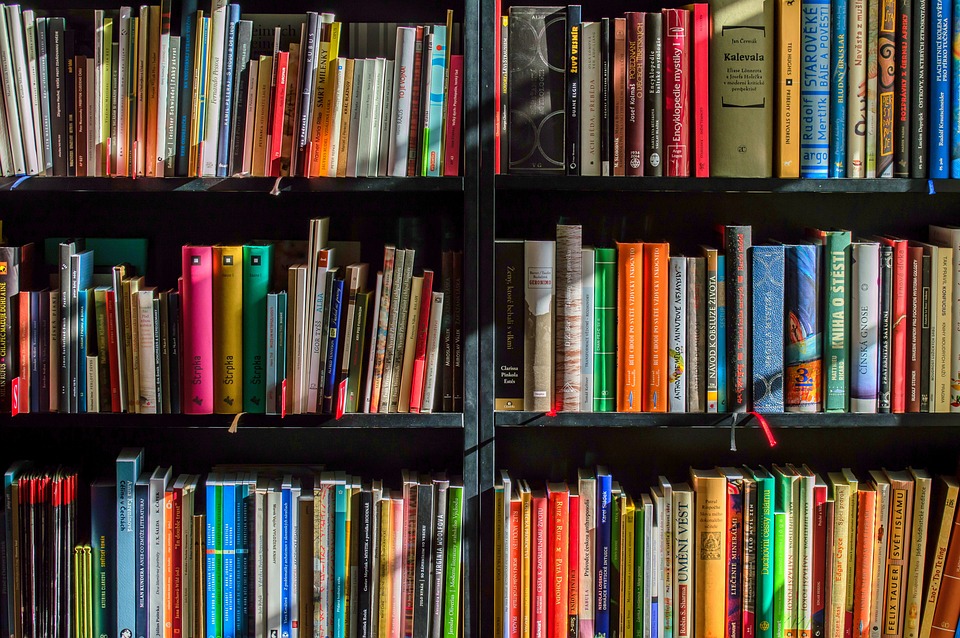 The following resources are related to grief and suicide grief. The Helpline Center has a Survivor Resource Library from which books can be checked out at no charge. If you are interested in borrowing any of the titles that we have or have any other questions, please contact us at griefsupport@helplinecenter.org.
*Books denoted are within the Helpline Center Library
For Adult Survivors
After Suicide Loss: Coping with Your Grief – 2nd Edition – Bob Baugher, Ph.D. & Jack Jordan, Ph.D., 2016, paperback
This is the second edition of this highly popular book. It has been expanded from 67 to 156 pages which includes a chapter on helping children cope with a suicide loss. Readers have described this book as a practical guide for coping with suicide, from the first few days through the first year and beyond. Note: Baugher has many other titles on grief.
–
Do They Have Bad Days in Heaven? Surviving the Loss of a Sibling -Michelle Linn-Gust, Chellehead Works, 2001; paperback
Author takes the reader through the personal experience of losing a younger sister to suicide and weaves in the available research for sibling survivors.
–
*Dying to Be Free: A Healing Guide for Families After a Suicide -Beverly Cobain and Jean Larch, Hazelden Publishing, 2009; paperback and Kindle
Surviving the heartbreak of a loved one's suicide – you don't have to go through it alone. Authors Beverly Cobain and Jean Larch break through suicide's silent stigma in Dying to Be Free, offering gentle advice for those left behind, so that healing can begin.
–
The Empty Chair: The Journey of Grief After Suicide – Beryl Glover, In-Sight Books, 1999; paperback
When a loved one completes suicide, the reaction to such a sudden and final act can sometimes delay the healthy grieving process. This new book describes and offers guidance for each emotion and issue that one encounters following a suicide. The author, Beryl Glover, lost her brother and her daughter to suicide within three weeks of each other in 1983. Since that time she has been active in suicide support groups, Compassionate Friends conferences as well as writing about her experiences.
–
*Finding Peace Without All the Pieces: After a Loved One's Suicide -LaRita Archibald, BookBaby, 2012; paperback and Kindle
The author has served as AAS Survivor Division co-director, Survivor Award chair, Healing After Suicide conference chair, Surviving newsletter editor and, currently, on a committee developing AAS Suicide Bereavement Support Group best practice guidelines. She writes about her son's suicide in this book that is directed primarily at parents who have lost a child to suicide.
–
*The Gift of Second: Healing from the Impact of Suicide – Brandy Lidbeck, Amazon Digital, 2016; paperback and Kindle
After a suicide, loved ones painfully struggle to make sense of the unexplainable tragedy. The Gift of Second comes alongside loss survivors and helps navigate the common pitfalls for those left behind. It offers hope and encouragement to guide survivors through this desperate time.
–
*Grieving a Suicide: A Loved One's Search for Comfort, Answers, and Hope – Albert Y. Hsu., IVP Books, 2009; paperback and Kindle
While acknowledging that there are no easy answers, Hsu draws on the resources of the Christian faith to point suicide survivors to the God who offers comfort in our grief and hope for the future. If you have lost a loved one to suicide or provide pastoral care to those left behind, this book is an essential companion for the journey toward healing.
–
Healing After the Suicide of a Loved One – Ann Smolin, Touchstone, 2011; paperback and Kindle
So many survivors struggle with wondering, "why?" and "what if?" This book contains case studies together with advice to help survivors begin to heal.
–
Let Go & Let Love – Gabrielle Doucet, Amazon Digital Services, 2015; paperback and Kindle
Let Go and Let Love combines stories about Doucet's son, Drew, and her experiences coming to terms with his death and its aftermath—with a powerful seven-step program for survivors to use to facilitate their own healing.
–
*Life After Suicide: Finding Courage, Comfort, and Community After Unthinkable Loss – Jennifer Ashton, M.D., William Morrow, 2019; hardcover, paperback, and Kindle
From the chief medical correspondent of ABC News, an eloquent, heartbreaking, yet hopeful memoir of surviving the suicide of a loved one, examining this dangerous epidemic and offering first-hand knowledge and advice to help family and friends find peace.
–
Mourning After Suicide (Looking Up) – Lois Bloom, Pilgrim Press, 2004; paperback
Offers comfort and hope that survivors can heal; it 'normalizes' post-suicide grieving and healing processes, with a message that what many survivors are experiencing is normal.
–
*My Son, My Son, Revised Edition – Iris Bolton, Bolton Press Atlanta, 1983; hardcover, paperback, audio cassettes
At bottom, life and death are our greatest teachers — if we shall but listen. Iris Bolton's personal story of her son's suicide is a deeply moving, poignant one. It is a story of both a devastating tragedy and an exquisite triumph–and the agonizing, relentless, conflicted process connecting these two oppositional pulls.
–
*No Time to Say Goodbye: Surviving The Suicide of a Loved One – Carla Fine, Doubleday, 1999; hardcover, paperback, audio cd, Kindle, Audible
The author brings suicide survival from the darkness into light, speaking frankly about the overwhelming feelings of confusion, guilt, shame, anger, and loneliness that are shared by all survivors. Fine draws on her own experience and on conversations with many other survivors–as well as on the knowledge of counselors and mental health professionals. "I recommend it to all who have experienced a loss to suicide, regardless of how long ago." – Frank Campbell, President, American Association of Suicidology
–
Suicide of a Child: For Parents Whose Child Has Completed Suicide – Adina Wrobleski, Centering Corp., 2002; paperback and Kindle
A basic guide for early bereavement after your child's suicide. Comfortable, compassionate, easy-to-read observations and personal messages. For parents whose child has completed suicide. Goes into detail about victimization, social stigma, guilt, anger, history and recovery.
–
Suicide Survivor's Handbook – Expanded Edition – Trudy Carlson, Benline Press, 2000; paperback
Providing specific suggestions and practical advice from other survivors, the author addresses the questions: Why? What about shame and guilt? How long does the pain last? What helps? How do you deal with others?
–
Touched by Suicide: Hope and Healing After Loss – Michael F. Myers and Carla Fine, Avery, 2006; paperback and Kindle
"Each year suicide claims tens of thousands of lives, but its victims extend far beyond the annual statistical sum. It is the living, those loved ones left behind to answer the unanswerable and move on with life, who surely are the victims as well. To them, Touched by Suicide will prove a resource of very great worth." —Gordon H. Smith, United States Senator, founder of the Garrett Lee Smith Foundation
–
*The Swing Set: the best days are yet to come – Mary Ellen Dirksen, ME & Friends Publishing, 2015; paperback
Very honest, helpful insight into a sibling's feelings leading up and after her brother's suicide. Very eye opening. Well worth the short read. Author is local to Sioux Falls.
–
*Understanding Your Suicide Grief: Ten Essential Touchstones for Finding Hope and Healing Your Heart – Alan D. Wolfelt, Ph.D., Companion Press, 2009; paperback
For anyone who has experienced the suicide of a loved one, coworker, neighbor, or acquaintance and is seeking information about coping with such a profound loss, this compassionate guide explores the unique responses inherent to their grief. Using the metaphor of the wilderness, the book introduces 10 touchstones to assist the survivor in this naturally complicated and particularly painful journey. This text and its accompanying journal are used in Helpline's "Surviving After Suicide" 10-week classes.
–
Why People Die by Suicide – Dr. Thomas Joiner, Harvard University Press, 2007; hardcover, paperback, Kindle
Drawing on extensive clinical evidence as well as personal experience, Thomas Joiner provides the most coherent and persuasive explanation ever given of why and how people overcome life's strongest instinct, self-preservation.
–
For Children or Caregivers of Children
*After a Suicide Death: An Activity Book for Grieving Kids – The Dougy Center, 2001; paperback
In this hands-on, interactive activity book, children who have been exposed to a suicide death can learn from other grieving kids. The activity book includes drawing activities, puzzles, stories, advice from other kids and helpful suggestions for how to navigate the grief process after a suicide death. Copies of this activity book are available free of charge from the Helpline Center to children impacted by the suicide of a loved one.
–
After a Parent's Suicide: Helping Children Heal – Margo Requarth, M.A., M.F.T., Healing Hearts Press, 2013, Kindle & paperback
Starting with the haunting tale of her own mother's suicide, Requarth weaves together her experience counseling "survivors," poignant interviews with children, teens and parents, and the latest research on suicide and its aftermath. What emerges is a groundbreaking "how-to" guide for parent survivors: how to manage both the immediate and long-term implications of the suicide, how to talk to your children, how to see them through the heart-rending anguish to a place of acceptance, healing, and finally, a renewed and deepened capacity for joy.
–
But I Didn't Say Goodbye: Helping Children and Families After a SuicideBarbara Rubel, M.A., Griefwork Center, Inc., 2009; paperback
But I Didn't Say Goodbye is an inspiring chronicle of the five-year journey of an eleven- year-old suicide survivor. Barbara Rubel presents a powerful portrait of the myriad of thoughts and feelings so common to those of all ages after the death of a friend or family member by suicide. This new edition includes even more information and resources making it an essential tool for anyone who is helping children and families cope with this most difficult loss.
–
The Memory Box: A Book About Grief – Joanna Rowland, Sparkhouse Family; Brdbk edition, 2017; paperback
From the perspective of a young child, Joanna Rowland artfully describes what it is like to remember and grieve a loved one who has died. The child in the story creates a memory box to keep mementos and written memories of the loved one, to help in the grieving process. Heartfelt and comforting, The Memory Box will help children and adults talk about this very difficult topic together. Ages 4-8, Grades 1-2.
–
The Next Place – Warren Hanson, Waldman House; 1st edition (September 1, 1997), hardcover
A message of hope and gift of compassion for the bereaved, now available in Spanish. The Next Place is above all a celebration of life. Exquisite color illustrations guide readers through the verse. Ages 5+, Grades K-2
–
Rafi's Red Racing Car – Lois Moir, Jessica Kingsley Publishers, 2016; hardcover, Kindle
This imaginative, compassionate book aims to help young children come to terms with the loss of a family member to suicide. Rafi's story explains what suicide is in a sensitive yet honest way, and helps children understand the many overwhelming emotions of grief. Though Rafi struggles with confusion, anxiety, anger and sadness, he learns that his feelings are natural. Ages 3-8 years, Grades 2-3
–
*Someone I Love Died by Suicide – Doreen T. Cammarata (Author), Michael Ives Volk & Leela Accetta (Illustrators), Limitless Press, 2009; paperback
This newly revised edition of the book is designed for adult caregivers to read to surviving youngsters following a suicidal death. The story allows individuals an opportunity to recognize normal grieving symptoms and to identify various interventions to promote healthy ways of coping with the death of a special person. Although the language used in the book is simplistic enough to be read along with children and ultimately stimulating family discussion, it can be beneficial to all who have been tragically devastated by suicide. Ages 5-6 years.
–
Supporting Children After a Suicide Loss: A Guide for Parents and Caregivers – Sarah S. Montgomery & Susan M. Coale, CreateSpace Independent Publishing Platform; February, 2015; paperback
A well-researched, thoughtful guide for parents and caregivers who are supporting grieving children and families after a death by suicide. This guide offers practical suggestions on how to talk with children of all ages about suicide-loss as well as guidance for schools on supporting grieving children in a school setting.
–
*Tear Soup: A Recipe for Healing After Loss – Pat Schwiebert & Chuck DeKlyen, Griefwatch, 2006; hardcover, paperback, available in Spanish
This title is popular with all ages, child and adult alike. In this modern-day fable, a woman who has suffered a terrible loss cooks up a special batch of "tear soup," blending the unique ingredients of her life into the grief process. Along the way she dispenses a recipe of sound advice for people who are in mourning or know someone who has suffered a loss. All ages.
–
*Why Would Someone Want to Die? – Rebecca C. Schmidt (author) & Cynthia G. Brundage (illustrator), 2007; paperback
The first process of healing from the loss of a loved one is to begin to understand and discuss the hurtful feelings that follow. Why Would Someone Want to Die equips you with the tools necessary to help explain suicide openly and honestly to children and open the lines of communication between you and a grieving child. You'll also learn several techniques that will help you guide your child to positively cope with the loss as well as the personal guilt associated with the suicide of a loved one.
Contact Us